Pothole Arch:
February 27th, 2021
Summary:
Looking for a relatively short, very difficult trail with spectacular views? Then you should check out Pothole Arch. This MTB trail starts at the top of Amasa Back and ends at it's namesake, the Pothole Arch.
Category: Trails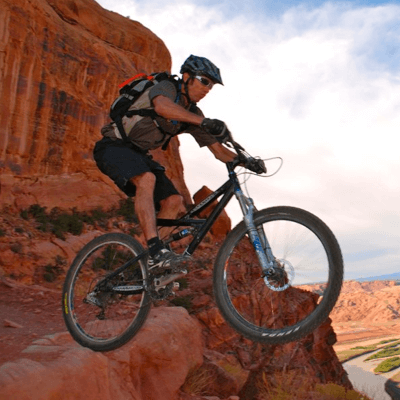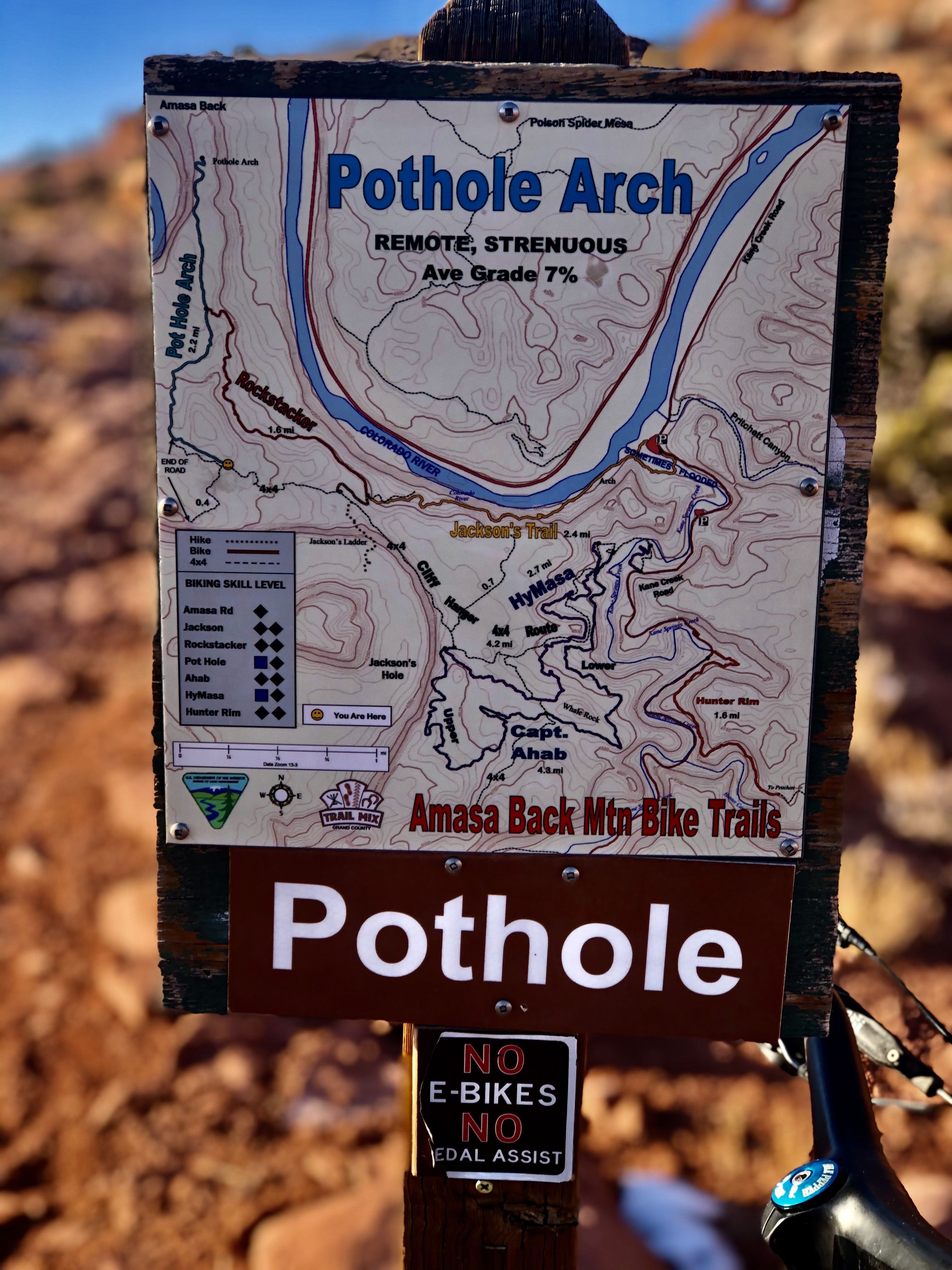 Pothole Arch Difficulty / Rating
◈◈ Very Difficult – Expert
Pothole Arch Trail Statistics
2.2 MILES / 50′ ELEVATION GAIN / 4% AVE / 14% MAX
Best Way To Ride Pothole Arch
Pothole Arch is a 2 mile out and back trail located at the top of Amasa Back. At the end of the trail is Pothole Arch hence the name. It is rated a blue square and single black diamond on level of difficulty with an average grade of 7 percent. The trail begins on a narrow singletrack comprised of dirt and sandstone which hugs a rock wall. As you traverse the rock wall the trail opens up with a small drop kicker jump launching onto a large downhill slickrock slab. This is followed by a section of open fun and flowey dirt singletrack that takes you to the entrance of Rockstacker at mile one of the trail. There is a great view point here of the Colorado River and Potash road. Continue onto the mesa and descend across a vast slickrock section that connects to a petrified sand dune area reminiscent of the Slickrock trail. Meander through this section look for the wall ride around the tree and eventually the trail ends at the Pothole Arch.
Best Months To Ride Pothole Arch
---
STAY ON LINE. PROTECT FRAGILE BIOLOGICAL SOIL CRUST, POTHOLE ECOSYSTEMS & PLANT LIFE. STAY ON LINE. THANK YOU LEARN MORE
---
Related Pothole Arch Links
Trails Nearby Pothole Arch
When was the last time you rode Pothole Arch?
Sound off in the comments below and share a story about your ride!
How were the trail conditions? How was the weather? Did you clock some hang time?
Keep Reading: