Hymasa Trail:
August 28th, 2021
Summary:
Hymasa Trail has a few difficult sections of rock to climb, but that's par for the course in Moab, Utah. This is a great MTB singletrack that offers a fun 3.2 mile climb with scattered descents.
Category: Trails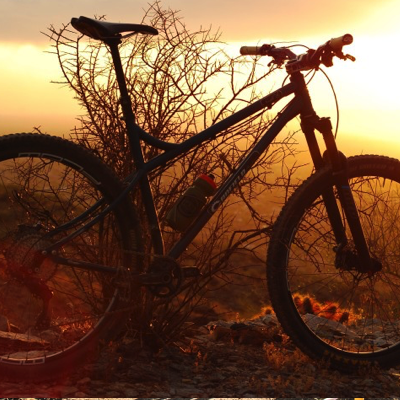 Hymasa Trail Difficulty / Rating
▣◈ Intermediate – Difficult
Hymasa Trail Statistics
3.2 MILES / 755′ ELEVATION GAIN / 6% AVE / 15% MAX
Best Way To Ride Hymasa Trail
The Hymasa Trail description. Hymasa is a two-way 3.2-mile long singletrack. It provides an alternate access route to the midpoint and upper trailhead of Captain Ahab. Hymasa is comprised of four segments that criss-cross and intersect the Amasa Back-CliffHanger Jeep road. Although it's a climb gaining 580' of elevation, Hymasa is less technically demanding than that of the brutal ledge and shelf filled Amasa Back- CliffHanger jeep route. It also allows riders to bypass the busy 4×4 traffic on the Jeep road.
The Hymasa trailhead is located off of Kane Creek road which is a 0.5 mile pedal from the parking lot. The first segment quickly joins the double track of Amasa Back then crosses Kane creek. After climbing past a cattle gate and the lower Ahab exit sign, there is a short climb before diverging back onto the Hymasa trail. At mile 0.2 (after the lower Ahab exit sign) a large freestanding boulder will appear to the right, this is the entrance to the second segment of Hymasa. This section begins with a chunky rock garden and brief climb followed by fun flowy singletrack before crossing a rock shelf on Amasa Back.
The Hymasa trail picks up again on the left side of the shelf and continues to traverse up and down with some moderate twisting technical sections before emerging onto the Amasa Back road again. Head right (about-face) up a shelf to regain the singletrack. Follow the third segment until reaching the final intersection with the Amasa Back – CliffHanger jeep road. Directly across the road is the sign for Hymasa. Lookup for a great view of Whale Rock.
The final section of Hymasa consists of brief up and downs, a steady slickrock slab uphill section, followed by some up and down techy features. From here you can access the Ahab midpoint or continue to the upper section of Ahab. While riding the top portion should you have a mechanical or feel you are in over your head, there is an option of bailing out at the midpoint section and riding Hymasa back down.
Another popular option is to ride the connector trail from the parking lot to the Kane Creek crossing. This bypasses the 0.5 mile climb up Kane Creek road.
Hymasa Trail History
The Hyamsa trail was built to provide riders with an easier alternative route to access the Captain Ahab trail as well as offer a singletrack option while bypassing the brutal shelf and ledge-filled Amasa Back / CliffHanger jeep route.
Hymasa was named after Jonny Hymas who was a huge influence on the early Moab mountain bike scene. Tragically Jonny lost his life in an automobile accident in Arizona in 2011 at the age of 38. Tyson Swasey a Moab native, local trail builder, bike mechanic, and all around shredder came up with the idea to combine Hymas and Amasa. Naming the trail Hymasa as a tribute to honor and remember Jonny Hymas.
Best Months To Ride Hymasa Trail
---
STAY ON LINE. PROTECT FRAGILE BIOLOGICAL SOIL CRUST, POTHOLE ECOSYSTEMS & PLANT LIFE. STAY ON LINE. THANK YOU LEARN MORE
---
Related Hymasa Trail Links
When was the last time you rode Hymasa Trail?
Sound off in the comments below and share a story about your ride!
How were the trail conditions? How was the weather? Did you clock some hang time?
Keep Reading: