Rockstacker:
February 27th, 2021
Summary:
Arguably the most difficult MTB trail in the entire Moab, Utah area, Rockstacker is a double black diamond singletrack trail that is just 1.6 miles long. Do you measure up to the Rockstacker?
Category: Trails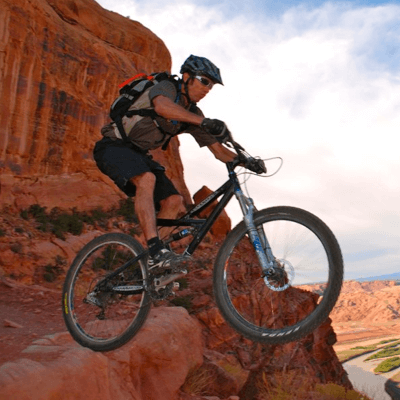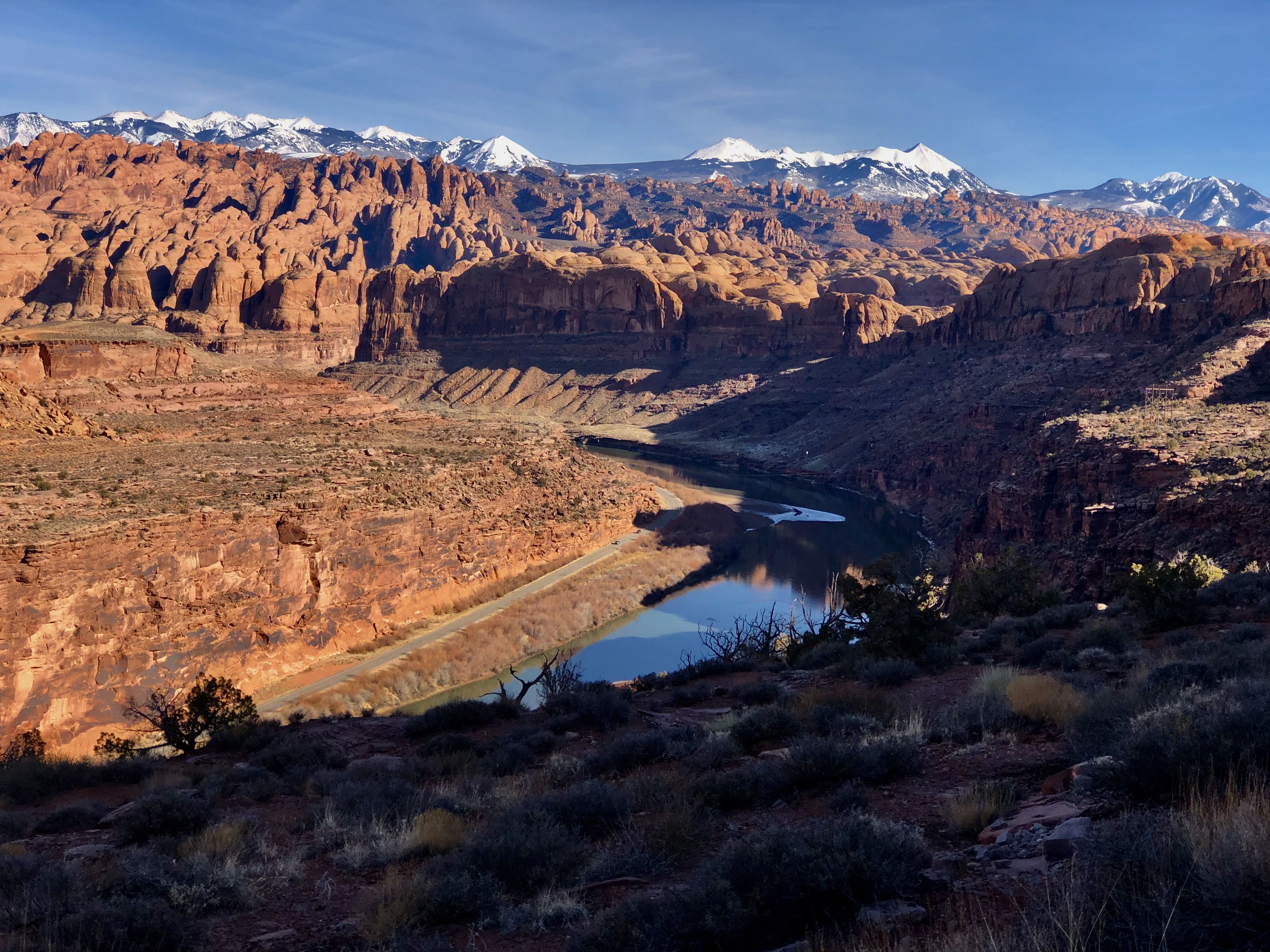 Rockstacker Difficulty / Rating
◈◈ Very Difficult – Expert
Rockstacker Trail Statistics
1.7 MILES / 139′ ELEVATION GAIN / 5% AVE / 20% MAX
Best Way To Ride Rockstacker
Rockstacker is a 1.6 mile double black diamond singletrack trail located in the Amasa Back Area. It can be accessed by climbing up Amasa Back or Hymasa up to the Pothole Arch trail.
Once on the Pothole Arch trail, ride 1 mile to the Rockstacker trail head sign. Rockstacker begins with a large boulder roll in move, accompanied by a ledgy shelf drop into a short techy up section. The next feature is the crux move of the trail… a large, steep, chunky sandstone ramp slab.
There are many lines to choose from here, which are all extremely technical. The most popular line of choice is staying to the far left. After the crux move, enjoy a brief flowing singletrack section, before the trail begins to gently climb. The next feature is an off camber slickrock switchback, onto a tight shelf. This is followed by a brief climb on a slickrock rim.
At the top of the climb, head left, and keep your eyes open for rock cairns to help navigate the trail. A few techy moves are followed by a decent size drop. Then you emerge onto a singletrack, full of moderate up and down moves. The singletrack tees into a doubletrack road at the Jackson / Rockstacker trail head sign. Proceed down Jackson trail to the Kane Creek parking lot.
Best Months To Ride Rockstacker
---
STAY ON LINE. PROTECT FRAGILE BIOLOGICAL SOIL CRUST, POTHOLE ECOSYSTEMS & PLANT LIFE. STAY ON LINE. THANK YOU LEARN MORE
---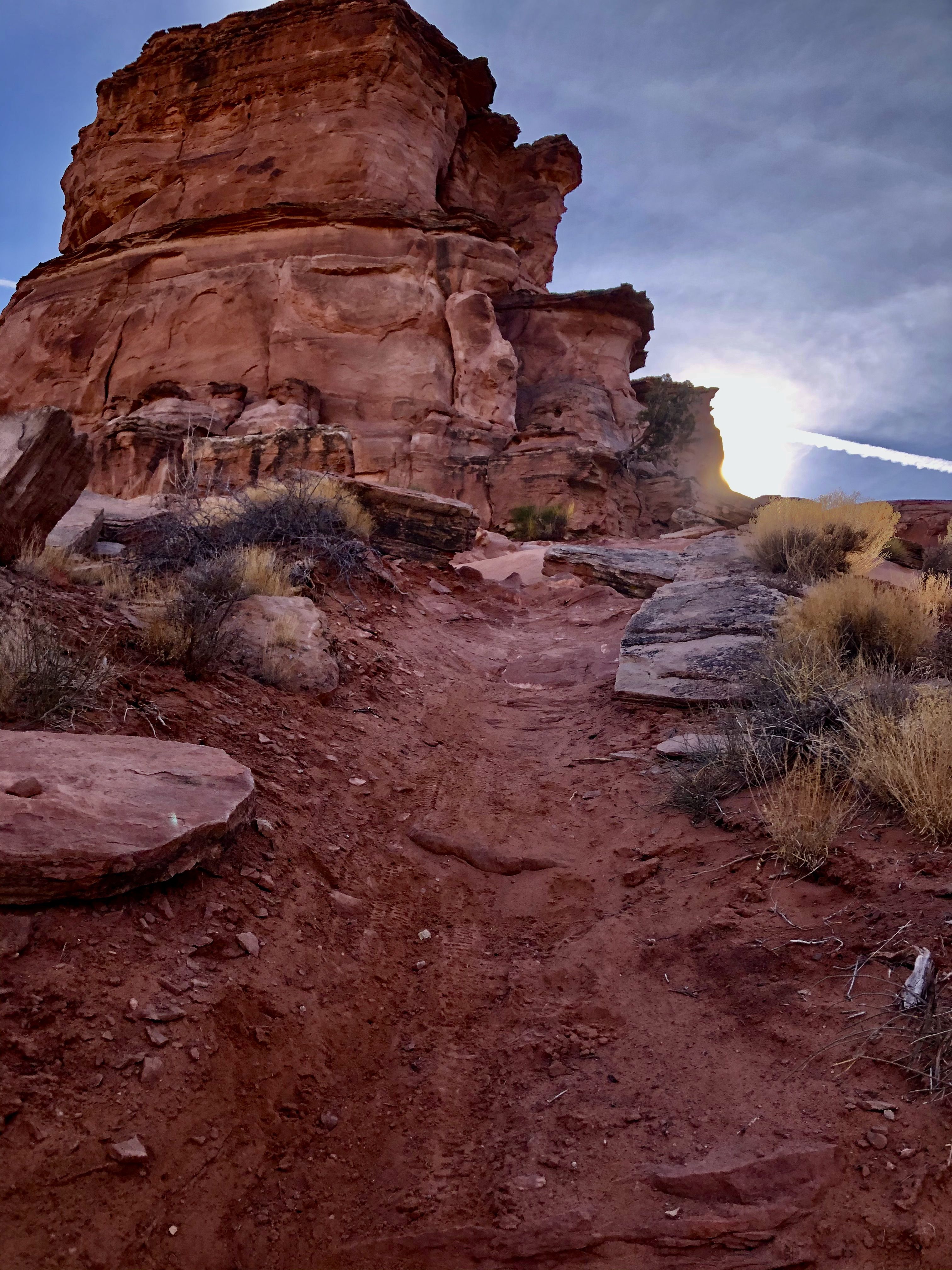 Related Rockstacker Links
Trails Nearby Rockstacker
When was the last time you rode Rockstacker?
Sound off in the comments below and share a story about your ride!
How were the trail conditions? How was the weather? Did you clock some hang time?
Keep Reading: