Raptor Route Bike Trail:
March 6th, 2021
Summary:
Are you looking for some intermediate trail level action? The Raptor Route provides a new options for riders who want to exit the Whole Enchilada without hitting Porcupine Rim Classic.
Category: Trails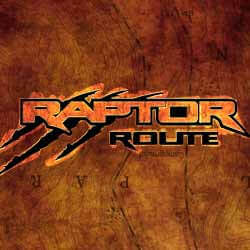 Moab's newest trail system
The Raptor Route is Moab's newest trail system. This 10-mile trail is rated a blue square, making it an intermediate trail on the level of difficulty. Nothing too technical, fun, fast, and flowy. It is comprised of two new trails Eagle Eye a 2.3-mile singletrack. makes up the top section of Raptor Route and Falcon Flow a 5.7-mile singletrack trail makes up the bottom portion. Connecting these two trails are the classic Porcupine Rim Classic Trail 4×4 and Lazy Man's Road.
The concept of this trail system is to offer an alternative option to exit the Whole Enchilada trail system allowing riders to bypass the Porcupine Rim Classic trail. However, it can also be ridden on its own. Simply park at the lower Falcon Flow parking lot and hop on the shuttle which drives you up 2000' over 6.2 miles to the 7000' elevation mark to the trailhead.
To ride Raptor Route ride follow the purple signs down Eagle Eye to the Lazy Man's Road trailhead and make a right. Once you hit the Porcupine Rim Classic 4×4 road make a left and exit onto Sand Flats Road. Make a right and the Falcon Flow trailhead is 800' on the left side of the road.
Schedule Your Next Bike Shuttle in Moab with Hazard County Shuttle
When you're planning your next trip to Moab for mountain biking, river rafting, or just getting around, consider scheduling a shuttle with Hazard County Shuttles. Hazard County Shuttles goal is to get you out there riding more, so you can maximize your riding time while in Moab. Give Hazard County Shuttle a call at (435) 210-8082 or schedule online and buy a bike shuttle ticket!

Keep Reading: